Today we are publishing another 2 papers in our series of evidence reviews, which examine important issues in relation to the ageing population. This time, they focus on learning throughout life.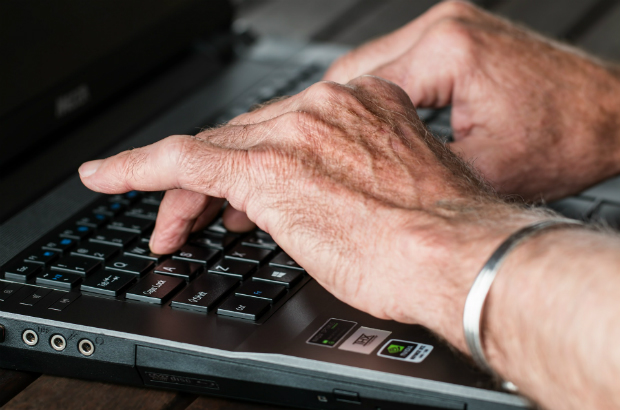 Lifelong learning
Dr Martin Hyde and Professor Chris Phillipson look at how lifelong learning, including continuous training within the labour market, can be supported and who will pay for it.
They highlight the benefits of lifelong learning to individual health and the health of wider society, but point to a sharp decline in rates of participation in learning activities for all age groups over the period from 2005 to 2010. Most interestingly for this project, the rates are lowest and the fall is steepest for those aged 60 to 69 years1.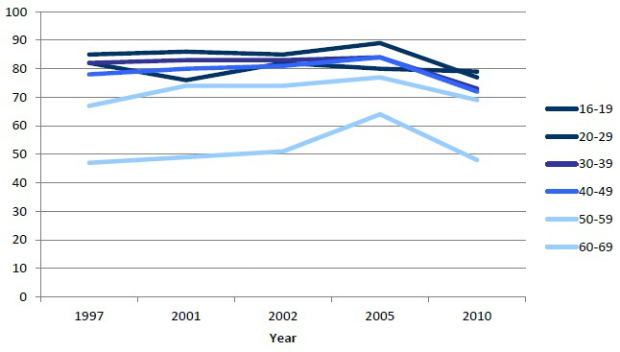 The authors point to the balance of spending on adult learning across the life course, with 86% of spending allocated to those under 25 2.
| | | | | |
| --- | --- | --- | --- | --- |
| | 18–24 | 25–49 | 50–74 | 75+ |
| Total expenditure (£m) | £47,141 | £6,057 | £1,397 | £285 |
| Percentage of total expenditure | 86.0% | 11.0% | 2.5% | 0.5% |
| Expenditure per head of population | £8,045 | £283 | £86 | £60 |
| Expenditure per learner | £12,395 | £633 | £319 | £542 |
Expenditure on formal and informal learning by age, 2008
If the current trends continue they imply a future where only limited groups of older people are engaged in learning activities.
Enhancing learning capacity
Dr Alexandra Withnall's paper looks at the differences across the life course in learning processes, and how public policy might be able to enhance learning capacity.
She discusses the positive effects of education and social relationships on cognitive function, as well as the impact of brain ageing. She examines various trends to consider possible changes to learning capacity in 2025 and 2040. For example, potential for assistive and wearable technology to help people with visual, hearing or physical impairments participate in digital learning, and the growing popularity of informal community learning through groups such as U3A and Men's Sheds.
We'd like to thank all the authors for contributing their time and expertise to the project.
Featured image by stevepb. Used under Creative Commons.
Sign up for email alerts from this blog, or follow us on Twitter.