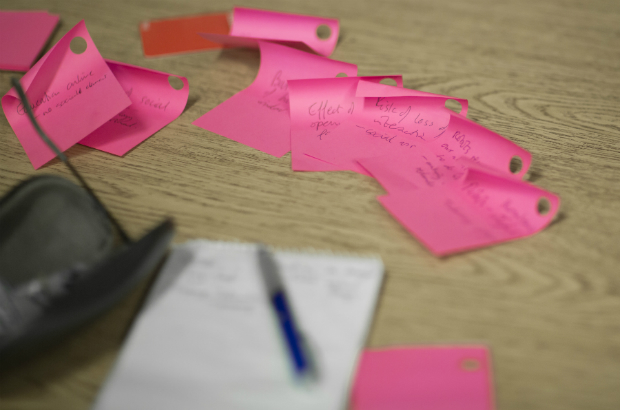 Back in the spring, we worked with Strange Telemetry and Policy Lab to run 3 small public workshops exploring participants' reactions to different aspects of an ageing population. In Swansea we talked about what this could mean for the future of work, in Leicester the subject was future services and it was age friendly cities in Manchester.
At each Tobias and Georgina from Strange Telemetry presented a series of images, or artefacts, from possible future scenarios in 2040 before facilitating discussion around people's reaction to them. The first thing I should say is how enormously grateful I was to all of the participants, each of whom gave their time and thoughts so generously. Each event was a fascinating conversation to be part of and I certainly learnt a lot from the discussion.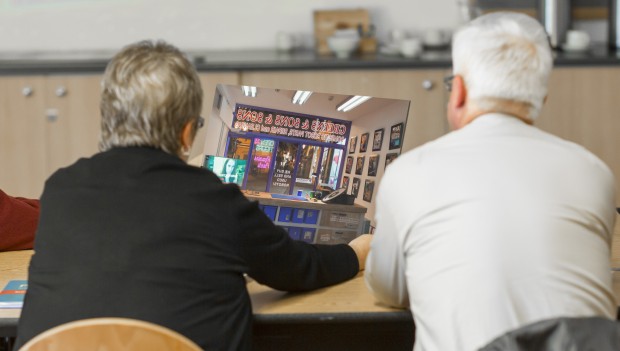 Loneliness
One thing I took away from all 3 discussions was the importance of avoiding loneliness - it came up time and again. For example, work environments were seen more positively when they provided opportunities for 'real' human interactions. Participants often looked at an image and questioned where and how people met up in it, whether it was a street-scape or inside a shop.
Impact on younger generations
Another common theme was participants' interest in what an ageing population would mean for future young people, as well as those who'll be over 50 in 2040. Examples included how younger generations would feel in family businesses with 3 or 4 generations involved, or whether the desire for 'real' interactions would be the same for people who've grown up with social media. This tallied well with the project's focus on the ageing population, and its implications for all ages, rather than just the individual's experience of getting older.
You can find out more about the workshops in Strange Telemetry's report.
Lessons learned
As we explained to participants at the time, this is a pretty new approach for policy makers, and very new for the Government Office for Science. So each workshop was something of an experiment! On that basis, we wanted to make sure we learnt about the technique, and not just about people's reactions, Strange Telemetry wrote us a second report about how the technique had gone.
My impression was that the participants enjoyed the sessions and the artefacts worked to get the conversation into the future. However, if I'd change one thing, it would be having longer for the design process. Discussion naturally focussed on the specific things included in the image. As such, it's important to ensure that the artefact you present really focusses on the issues you (as the commissioner) are interested in.
A final thanks again to all the participants, we'd love to hear back from you about your perspective on the events too!
Sign up for email alerts from this blog, or follow us on Twitter.