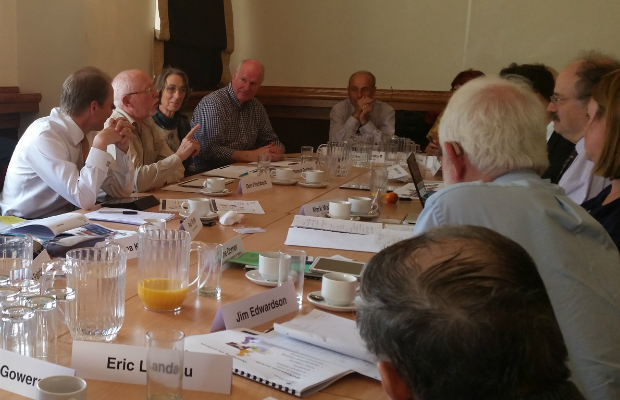 Ageing is a personal and local experience. The lead experts and I are keen to hear from the older population across the UK, from national and local partner organisations, from experts who actively work to support older people and indeed from those who will one day be 'older people'. To do this, we have organised a series of events with academics, ageing practitioners, professionals and members of the public in cities around the UK.
In mid-September I made the first of these visits to Sunderland. VOICENorth, part of Newcastle University, works with older people in the North East and beyond. With their help, we organised 2 round table meetings. The first was with local experts, and the second with older members of the public who live and have worked in the community. While the local experts focused on practical issues around, for example, pensions and housing, the emphasis during the meeting with older people was more personal, on the experience of ageing and the importance they placed on relationships.
During the meetings we heard about a range of local initiatives to support the ageing population. This included the Housing & Care 21 scheme. Delivered in partnership with Sunderland Council, and funded by business and social investors, Housing & Care 21 is delivering new housing designed to meet the needs of the older population. We need to look to schemes such as these, learn from them and explore whether and how they might be scaled for delivery in other regions.
Reflecting on the conversations I had with experts and older people, one of the strongest messages I took away was the need for the expert group and I to continue the conversation with a much broader range of people, initiatives and organisations. So that you can follow the progress of the Future of an Ageing Population project and find out more about it, this blog will be regularly updated with contributions from our lead experts and others. We would welcome you to join the conversation in the comments below.
Sign up for email alerts from this blog, or follow us on Twitter.
---
Local essays